Are the most beautiful language in the world.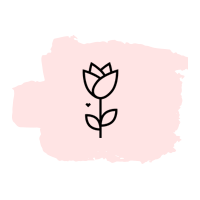 Our roses are freshly cut for you every day!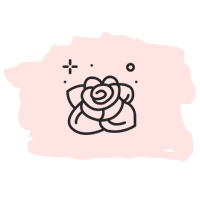 This great freshness ensures that you and your loved ones will enjoy the roses for a long time.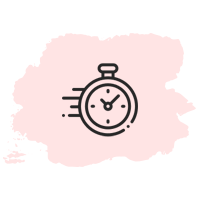 The delivery is made right on the next day between 7 and 12 am or on the date of your choice. (Mon-Sat: cut-off time 4 p.m.)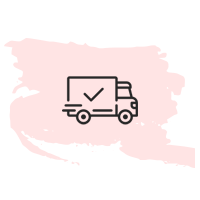 From CHF 115.- your roses will be shipped free of charge.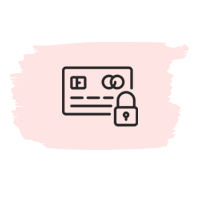 We offer various payment options and check-out takes place via a secure connection.
Rose bouquets
Special offers
Individual rose bouquet
According to your needs
Rose boxes
Unique Roses, freeze-dried
    
From 40 ratings on google.
Click the arrows to the right to read the reviews.
    
The Rosenbörse is simply the best address for the largest and freshest selection of wonderful roses. Different types and colors. And something that is "breathtaking" in the truest sense of the word. The roses of the Rosenbörse smell tasty!!!!!!! I don't have a provider anywhere in Zurich where all the roses really smell wonderful. Highly recommended. In addition to the large offer, advice and support as a customer is simply TOP …… a shame you can only give 5 stars.
DB
    
Very beautiful roses, also for demanding rose lovers, special requests are fulfilled, reliably delivered, great advice, wow!
Marcel Pelletier
    
In this shop you will receive very good and friendly advice. The roses are beautiful and fresh for a very long time (often up to two weeks).
Irene Hofmann
    
Bestellung war innerhalb von einem Tag bereit.
Tolle Rosen, die auch sehr lange gehalten haben.
Michael H. (Local Guide)
    
Sehr professionelle Beratung und besonders die Harlekinsträusse machen viel Freude!
Rita
    
Meine Frau liebt Rosen. Daher kaufe ihr immer gelegentlich Blumen. Hier findet man Top Qualität an Rosen. Sie halten sich lange und sehen auch nach ein paar Tagen immer noch frisch aus. Meine Frau ist immer glücklich darüber 🙂
Mark Helmes
    
Hallo alle zusammen! Die Rosenbörse ist nur zu empfehlen. Für den 70. Geburtstag meiner Mutter haben wir die Rosenbörse für die Blumenarrangements beauftragt, da meine Mutter Rosen sehr liebt. Meine Mutter war völlig hin und weg. Meine Mutter hatte lange etwas von den Rosen gehabt. Danke euch.
Torben Groß
    
Absoluter High light Laden rund um Rosen und mit Rosen. Habe dort ein super Geschenk gekauft eine geniale Kunstförderung super dekoriert in Glas. Toll
Thorsten Schuell (Local Guide)
    
The roses are amazing at this shop! They are very fresh, big, have high quality and are very good packed! The price is also acceptable. I very recommend this shop. Thank you 🙂
Diana Alexandrovna
    
Had to quickly organize 60 Roses for a wedding reception. Found rosenboerse zurich on google. called them up ("of course, 60 Roses now, no problem") and visited an hour later. There are lots of beautiful Roses to choose from, Prices are great and the Lady was very friendly and extremely helpful!
Christoph Bueeler (Local Guide)
Large selection of roses
Freshly cut & handpicked
"A single rose can be my garden … a single person my world."
There is nothing better than giving pleasure to someone and without being able to say how much you value someone without a lot of words. There are many different reasons to give roses away – to show love, to express gratitude, to honor a special event, or just in between. Who gives roses makes others happy!
And that is exactly our utmost wish, we want to make you and your loved ones happy with a colorful assortment of freshly cut roses or the elegant box with the freeze-dried roses, which will give you pleasure for a long time.
With us you will find the right roses for every occasion, no matter whether for your loved ones, employees, friends or customers and thanks to the fast delivery, the roses arrive on time, even when you are a bit more spontaneous.
You are also welcome to visit us in one of our 4 branches to experience our passion for the queen of all flowers up close. We look forward to meeting you!

Make your loved ones happy for even longer. Our roses thrive at around 3000 m above sea level in a delightful setting. Thanks to the mild daytime climate and the cool nights, our rose varieties are particularly robust.

Happy roses make people even happier. A human and environmentally friendly production is particularly important to us, which is why the family businesses that make our roses are all part of the German Flowerlabel program.

More roses for your money. Because our customers and the environment are very important to us, we only supply freshly cut roses that do not require any intermediate storage or waste.

Where there is roses, there are roses! We remain true to our name and only deliver the most beautiful hand-picked roses to you, without the use of cheap fill flowers. Every bouquet has an effect that will delight your recipient.